Today, Huobi Labs and Tianya Community jointly signed a strategic cooperation agreement.
Both parties will jointly build a "Global Cultural and Creative Blockchain Lab" in Hainan Province, China. "Under the background of the new era of Chinese socialism characteristics, we have given Hainan Special Economic Zone a new mission of economical reformation."

It is a national-level strategy that President Xi Jiping, personally planned, personally deployed, and personally promoted.

Hainan Province has been deeply committed to reforming and opening up. The experimental field and the sandbox functional area need to be integrated from the nation's resource and strength; and also gather talents across the country.

As a patriotic Chinese company, Huobi China will actively follow-up with the national-level strategy. In the future, Huobi will use Huobi Group's technology, resources, talents, and capital advantages in the global blockchain industry to contribute to the development of Hainan Special Economic Zone and explore the construction of an international free trade port.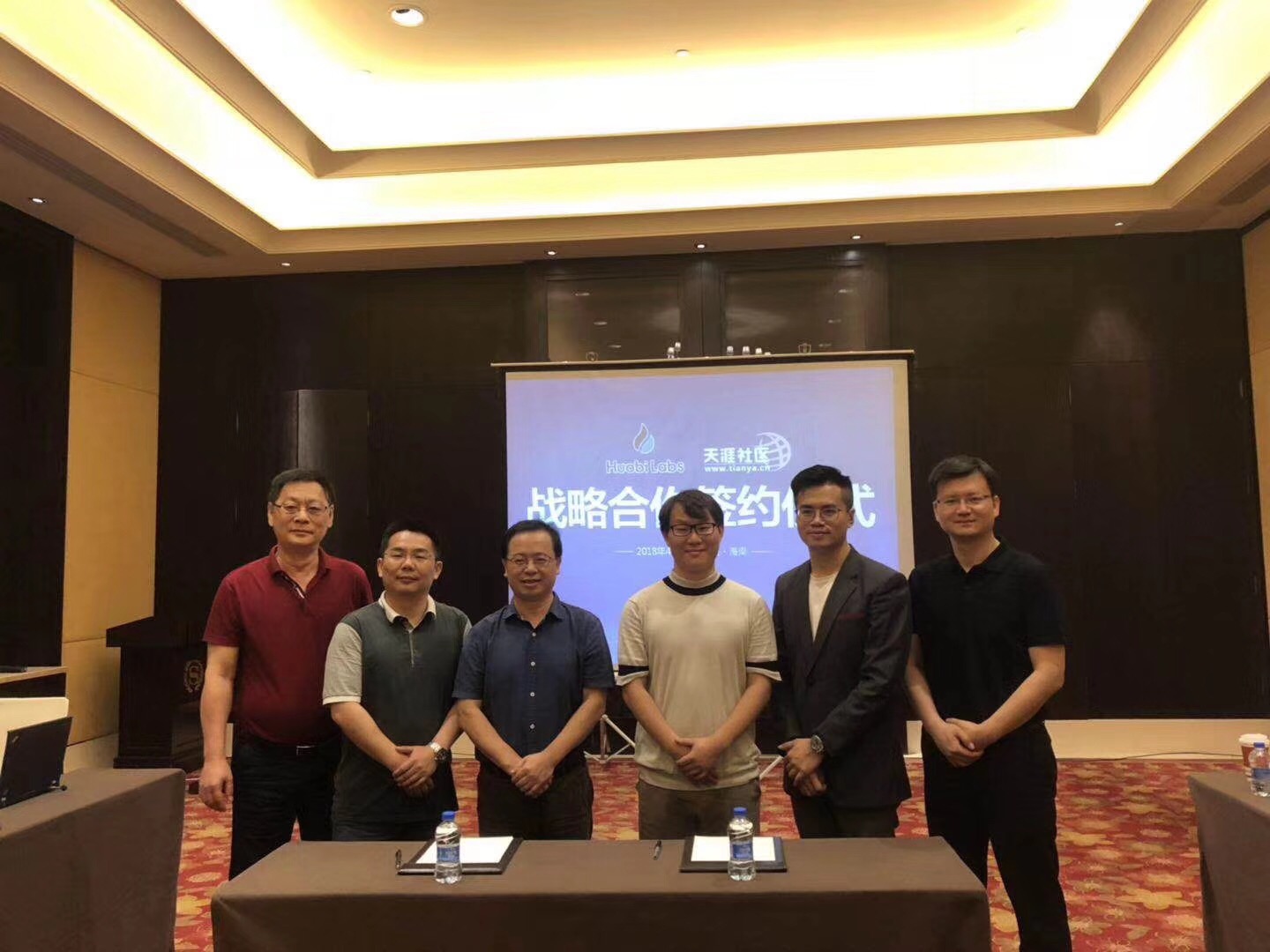 Today, the cooperation between Huobi Labs and the Tianya community is just the beginning. In 2018, the Huobi Group will:
1. Huobi China headquarters (Not Huobi Global, Nor Huobi.Pro) will be moved to Hainan, to be settled in Hainan Ecological Software Park.
2. Collaborate with top global industry companies to build 10 GlobalBlockchain+ labs.
3. Build a global top blockchain research institute with the world's top universities.
4. Build 40,000 square meters blockchain incubator.
5. Initiate a billion-dollar global blockchain industry fund.