Huobi is unveiling a new program for all to share our successes and build a greater tomorrow
Apply now at https://jinshuju.net/f/1qQ1tp
Huobi Knights is an integral part of Huobi's official community, and is a well-rewarded position. Huobi Knights enjoy Huobi Tokens (HT) or rebates of point cards incentives and many other official benefits. We are now looking to grow our ranks of Huobi Knights. Searching for Huobi users who love Blockchain technology and digital assets!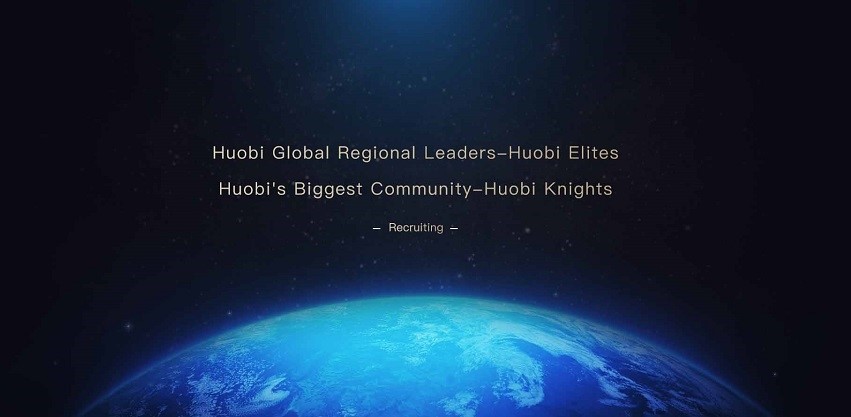 Exclusive benefits for Huobi Knights:
| | |
| --- | --- |
| Receive rebates | Receive rebates from referred users trading transaction fees when referring users to use Huobi platforms to trade |
| Certification | Receive a Huobi Knight certificate, medal, and occasional gift boxes to represent your identity as a "Huobi Knight". |
| Meet industry icons | Meet and greet industry leaders and join a Blockchain curriculum where the lecturer is an esteemed industry expert. Discuss the development of the industry, complete the curricula and obtain the certificates. |
| Partners | Gain contacts with Huobi and be given the chance to become partners of Huobi |
| Global visits | Exclusive invite to visit any global office of Huobi. Huobi currently has offices in Hong Kong (China), Singapore, Japan, South Korea and San Francisco (US) |
| Frequent meetups | Huobi will organize frequent meet-ups, at least once a quarter only for those qualified as Huobi Knights. These iconic thematic activities will shed light on our development and also provide chance to mingle with industry leaders and Huobi core executives. |
| Participate in updates | Be the first to know in our latest offerings. Give valuable feedback on product updates. |
| First hand news | Be the first to learn about original research reports and industry developments from Huobi many subsidiaries |
Huobi Knights responsibilities include:
| | |
| --- | --- |
| Market trends | Assist Huobi in understanding the local and global trends and meeting market needs in cryptocurrency |
| User testing | Be the first to test out new product features in new versions of Huobi current products as well as newly released products, to provide feedback and valuable advice |
| Organize activities | Organize online and offline events, meet-ups and maintain online and offline social medias and various communities |
| Subject matter expertise | Answer users' questions and guide them to invest |
| Mentoring | Express your unique insights and get the opportunity to become a mentor of Huobi Business School |
We are sourcing for people who love and understand Blockchain and digital assets, has integrity, open to innovation and new ideas, and ultimately is an ardent supporter of Huobi. Join Huobi Global Knights today!
Go to https://jinshuju.net/f/1qQ1tp to start the application process for Huobi Knights now!